Work at the most exciting food start-up in the UK
Hospitality for the Modern Age
We're rebuilding the food ecosystem in the UK by championing the most exciting talent in food and addressing structural barriers in the industry. Independent food founders find multiple paths to success through our multi-faceted structure.

The Sessions Culture
Sessions promote a positive, ambitious, reach for the stars culture! Be you! Bring your individuality! Bring your ideas!
BRANDS

We work with independent chefs and food founders to develop a new or existing brand, providing operational, branding and marketing support as well as a model which can grow their brands like wildfire!

HOSTS

We partner with hundreds of 'host' locations through a large network of businesses and industries, these 'hosts' welcome our brands into these locations to act as a catering partner or delivery kitchen.

VENUES

Our permanent food hall and pop-up venues act as incubators to help our brands grow. Bringing together the best of both local & international restaurant concepts, street food and inspiring chefs all under one phenomenal roof. They're where consumers fall in love with our brands and where our founder partners thrive.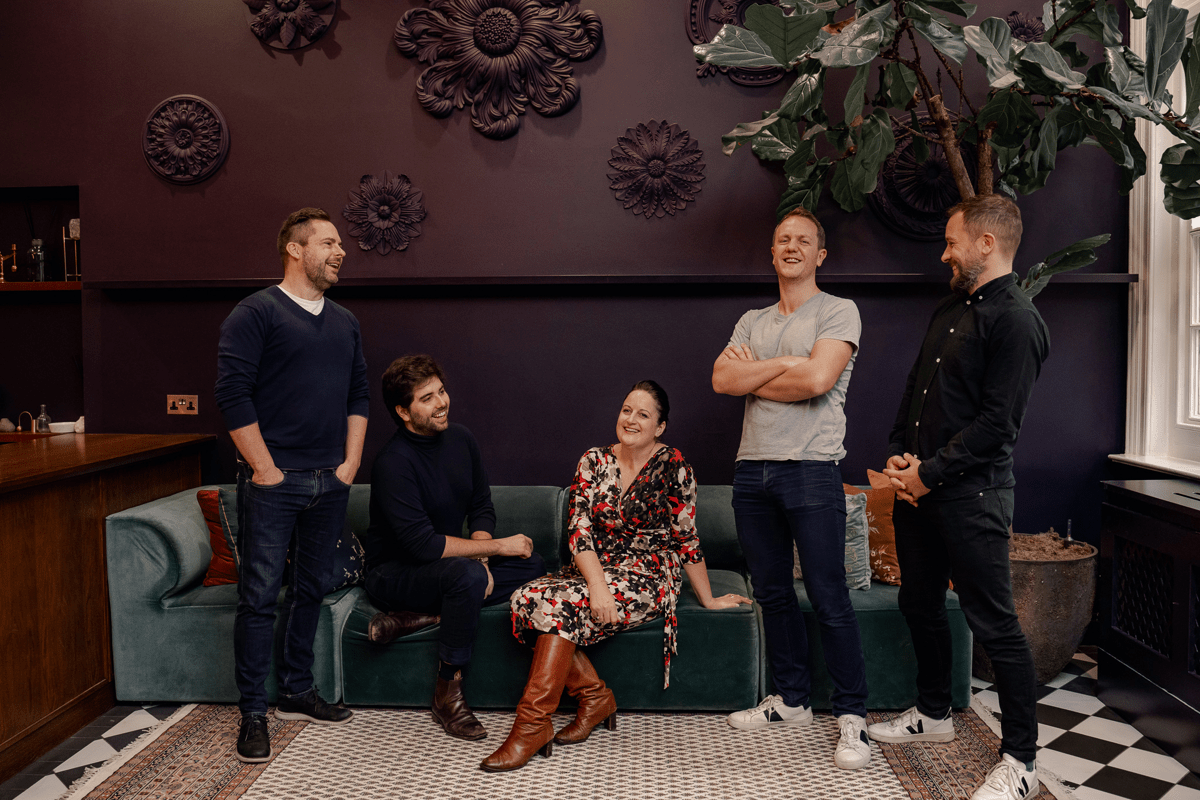 SESSIONS IS LED BY...
the former MD of Deliveroo UK (CEO)
the former CFO of Soho House Group (CFO)
the former Global Retail Growth Director, Brewdog (COO)

Menus Available for Licensing
Our Values
We are AGILE 🏃‍♀️

We are customer obsessed and adapt as needed to meet their needs

We are AMBITIOUS 🌍

We've got big ambitions and work at a fast pace to deliver our best work

We are FUN 🤪

We keep playfulness at the centre of our culture so that we can deliver on the very serious business of keeping food fun

We are DATA-DRIVEN 🤖

We build better when we work together as a diverse team
Perks & Benefits
HYBRID WORKING

🏡 Working from home - The majority of our Headquarters staff work from home 2 days a week, we'll provide you with the tech you need to do so if you wish to.
🏢 Working from the office - Our office in Victoria, London is a minute from the station and fitted out and decorated to encourage collaboration and creativeness. From our solo phone booth pods to our comfy sofa rooms, we're never short on free snacks and drinks either.

FINANCIAL WELLBEING

💰 Bonus Scheme - All Sessions headquarters employees are given OKRs, understand exactly what is expected of you to reach your 6 month bonus.
🤑 Share Options - Receive an amount of share options for Sessions upon passing probation for certain roles
💸 Pay day on demand - Choose a payday that suits you best, with the ability to transfer salary for days already worked whenever you like.
💳 Expense card - Don't find yourself short whilst waiting for expenses to be paid, the majority of our headquarters staff will be given their own Soldo company card.
🏠 Mortgage Benefit - Help for first time buyers, Free Broker fees, AI Mortgage Tracker
🦅Blackhawk Benefits - Discounts in hundreds of retail stores and restaurants + cashback scheme!
👩‍💻Tech Scheme - Expensive purchase? We partner with Curry's/PC World, you can pay back your purchase through your pay checks vs taking out loans or finance agreements!

SOCIAL, MENTAL & PHYSICAL WELLBEING

👩‍⚕️Preventative Healthcare - With our partners Qured, you will have access to pain free, private medical tests throughout the year, keeping you healthy and diagnosing issues early.
🏖 Holidays - 25 days off + Bank Holidays!
Celebrate different bank holidays? fine by us! Let us know and we'll distribute them as suits you best.
🚲Cycle to Work Scheme - Salary sacrifice scheme for keen cyclists!
😇 Volunteering Day - Take a day at full pay to support one of our partner charities
🚨 Employee Assistance Programme - Support for health, finance and legal services for you and your direct family.
🥳 Socials - Sessions run optional weekly social activities, everything from drinks on us socials, team lunches and even events such as Halloween movie night!
🍕 Discounts - Enjoy discounts in our food hall venues and on Deliveroo for our brands
🐶 Dog Friendly - We love our fluffy pals, they're welcome in the office!
👘 Wear what you like - No suits and ties please, that's so 18th century....

TECHNOLOGY PERKS

💻 Laptop - Apple Mac or Windows Laptop? Your choice! and most of us don't judge...
📱 Phone - Apple iPhone and company sim provided where necessary for the role
📺 Additional - Need another screen? Keyboard? Footstool? Our office manager can provide you with an ergonomics assessment to prevent workplace injuries.

PROGRESSION & DEVELOPMENT

📈 High Growth Start Up - This is a great chance to be part of a growing company with plenty of progression opportunities and examples of where our people have progressed as fast as we have
🚀 CMI Programme - Sessions runs a Management & Leadership Programme which awards delegates their Chartered Manager status! More letters to add for the signature...
✏️ Membership & Qualifications - Sessions have helped support a number of our employees by providing funds for work-based qualifications and memberships to relevant associations such as AAT and CIPD.

Above benefits may not be available for each employee depending on job role.
About Sessions
Powered by data and a love of food, we're a high-growth start up that's shaking up the hospitality sector. In order to do just that, we need a dynamic team of forward-thinking, creative, driven people.
Already working at Sessions?
Let's recruit together and find your next colleague.